Printing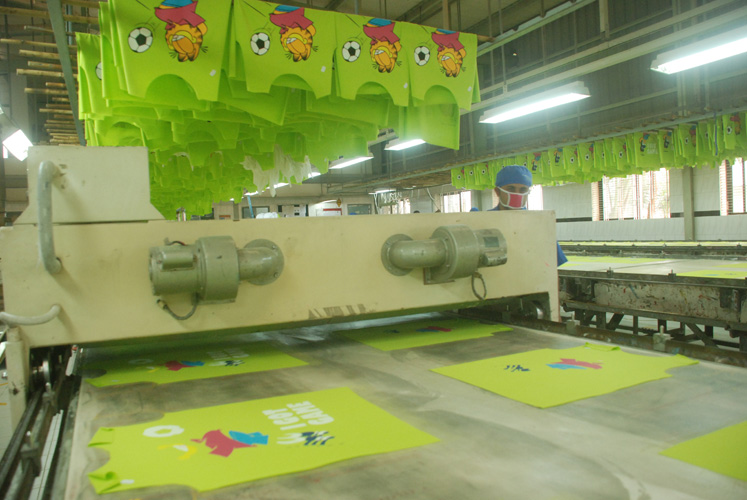 Robintex-Group is capable
of printing conforming to any type of specifications in film to screen developments. It has flat-bed and cylinder-bed as well as rotary printing machines.
It can apply Pigment, Rubber, Discharge, Flock, Foil, Photo, High Density, Reactive, Emboss, Puff, Burnout, Tie-dye, Stone & Stud, Heat Transfer and several other printing techniques.
Its Germany origin Hebbecker Automatic Printing machines render results in an assortment of 12 colors together. This facility can print about 60,000 pieces of apparel every day.